Industrial and Engineering Companies: reach the world of Digital Services with HALIAS Solutions and Digital Services.
HALIAS offers a full featured service offering to its industrial customers based on robust and existing software solutions and operational services in order for them to transition from their Industrial Business to Digital Services.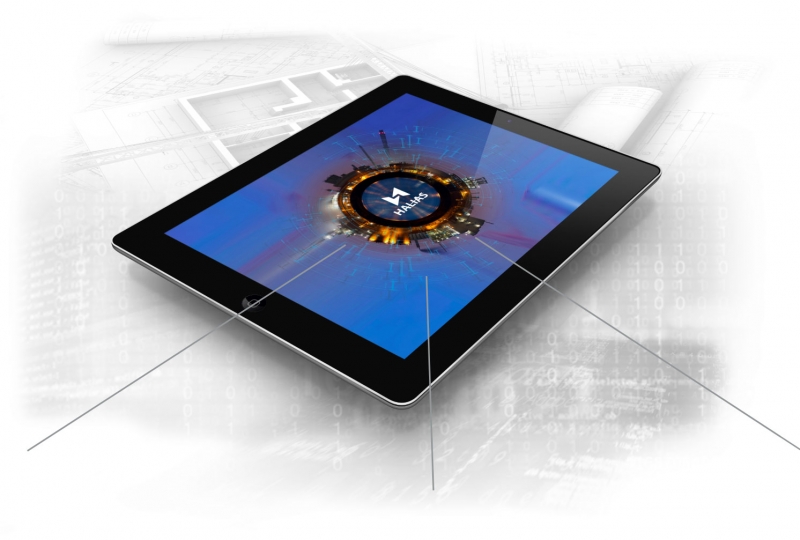 System Integration
Building Digital systems for our customers from existing, robust, tested software solutions is the key to manage the lowest as possible Time to Market and risk level for their clients. The solutions we integrate are based on our in-house solutions as well as external components so that we can quickly deliver systems that address the agility required by industrial digitalization.
A-Z Projects
HALIAS offers a cross-disciplinary team of experimented engineers who will assist you in studying the needs of the future users of your business applications, do the technical work et help you even in post-production phases in the life cycle of your business applications. Our team can work on any industrial market, on every step of your value chain.
Customization

When there is no existing solution for some of your clients' needs, we can develop some custom software components that will seamlessly integrate with the existing components. This hybrid integration / software development approach enables us to deliver systems that will fulfill every users' needs, based on tested and robust components, with a maximum efficiency in the delivery process of your digital projects.




OUR SOLUTIONS
A wide range of software solution
HALIAS Technologies provides software components dedicated to Assets Monitoring, Data Collection
and Verification of computation software to be packaged into the projects of its clients. Read more…


ABOUT
HALIAS Technologies was founded in 2006 by Laurent Testard and Jérôme Martin, experts in Software development. The company was specialized from day one in Software Development, for Oil&Gas and Energy sectors.
Since 2010, HALIAS Technologies is the editor of Software suites, realDataView and QTS (sales, specific features development, support and additional services).
Our target markets are all markets that involve computation tasks: Oil&Gas (Upstream and Downstream), Energy, Chemicals, Micro-electronics, Automotive and Space.
We offer digital services for industry, based on legacy software solutions, internal or external. We delivered today more than 50 projects on 4 continents.