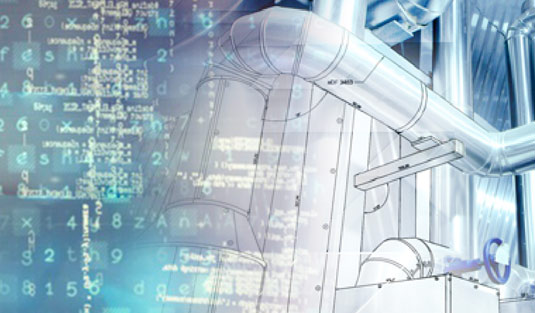 Engineering and Services Companies
Do you want to monitor "in the field" the solutions you have recommanded to your customers  ? By using HALIAS Technologies solutions and services, you can :
Monitor a fleet of solutions with a ready to use industrial monitoring solution
Process and analyze raw measurements to generate KPIs
Create digital twins to improve the efficiency of your R&D department
Propose digital services to your customers to follow online performances of their process.
A complete and "Ready to Use" solution
HALIAS Technologies offers a complete solution, allowing you to monitor, calculate, analyze and display data. hCollect® is the latest generation software, based on 15 years of experience, dedicated to collecting, calculating and creating high value indicators. Together with the strong software skills of HALIAS Technologies, hCollect® will be able to fulfill all your requests.
Cloud HALIAS hCollect®
You don't want to deal with the acquisition and the maintenance of the physical equipments which will operate the plateform ? Select the Cloud HALIAS hCollect. We take care of everything, from the ressources allocation to the regular service maintenance.
This solution is recommanded for applications based on multi-sites management without a private cloud computing capability.
Private Cloud
HALIAS Technologies can shape its solution to your way of working.
If you are already using a private cloud solution, HALIAS Technologies can install its solution on your backbone to use the benefits of your secure environments. We will detail clearly the requested ressources to get the best performances from the plateform and let your ITs deal with it. HALIAS Technologies will only take care of the regular maintenance of the software itself.
This solution is recommanded for applications based on multi-sites management with a private cloud computing capability.
 « On Premise » deployment
If your application cannot be installed on cloud whatever the reason, HALIAS Technologies can install it on a physical computer located on your IT system.
On Premise mode will be preferred for single-site use or in the case of a solution requiring a massive amount of local calculations.
EDGE deployment
Are you selling complex solutions all around the world ? HALIAS Technologies follow you with an EDGE Mode solution in order to provide the most appropriate answer to your requirements.
An EDGE solution means that a part of the application will be installed close to the final equipment, so that it can run complex and multiple calcuations on its own such as collecting raw measurments and generate high value KPIs. A second part of the application is installed on cloud computing (private or not) to assemble and monitor all the measurments and calculations from all the equipments all over the world.
The EDGE mode is the most appropriate solution for multiple sites installations with complex uses and/or advanced process control. It can be dedicated to a single customer or can be used as a benchmarking tool for a complete fleet.
A full Digital Services offering
Thanks to HALIAS Technologies solutions, you can propose additional services to your customers such as the long term monitoring of your designed solutions to compare the theorical model with the reality.
This is a key feature to stay in touch with your customers even after the end of a project. It can also easily combined with additional functions such as predictive maintenance or asset managment to provide a complete tool, feeded by the theorical approach to enhance the realtime parameters.
A plateform enabling strong, critical and complex KPIs calculations
With hCollect®, your raw measurments will soon melt to gold !
Your equipments can generate a lot of valuable informations for you and your customers. However, you will always face the case where a specific information is requested but there is no instrument able to monitor it. With hCollect® from HALIAS Technologies build your own KPI based on the measurments you have and your knowledge. You will then be able to generate the real keys of your success !
Based on existing models
Have you already worked on digital models ? With hCollect® from HALIAS Technologies, you can keep your existing models to add them to the plateform or update them before the transfer.
Integration of bespoke models
Your skills are specific, as much as your customers skills. HALIAS Technologies can build specfic KPIs for your business. No need to be an expert on digital solutions. Stay focus on your expertise and let HALIAS Technologies deal with your Digital Services to speed up your growth.
Online process monitoring
hCollect was initially used in the Oil & Gas Industry to monitor, analyze and enhance complex production process. The solution is now able to work on more regular industrial process using the same intelligence routines. It has been able to work on industries such as :  chemicals, vibration analysis, heatings, electronics, manufacturing and transportations…
Thanks to the strong calculation integrated tools, it is possible to monitor and improve the efficency on many kind of process.
Interoperability with existing simulators
The hCollect® software features related to integration of 3rd party tools enable the monitoring of advanced and complexes assets based on tightly coupled simulation tools. We can plug different brands of simulation tools in order to use the models that were designed in R&D departments to garantee the full operational performance of your designs.